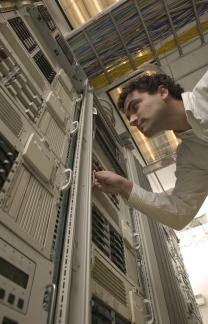 Every website needs to be hosted somewhere. Your potential clients and existing clients will want to browse through your web site at all times of the day.
Sometimes you may have hundreds of people all looking at various parts of your web site at the same time.
Here is a list of just some of the features that comes with a 123ezy web hosting account.
500 Gb of traffic (measured in your website statistics)

1000 Mb of storage space (compare this to other companies)

cPanel control panel Administration

10 mySQL databases (this runs software like forums, blogs, livehelp etc)

free script installation (you can install programs from the cPanel yourself - ezy)

99.9% server uptime

1000 free email accounts (we don't restrict your access for the sake of a couple dollars per month)

Web-based email access (you can check your emails from anywhere in the world)

Auto Responder (if you go away you can have a return email sent to let people know)

Email forwarding (you can have several email addresses pointing to one main one)

Free Sitebuilder included (includes free training and you can do it yourself)

Personal account manager (dedicated person to help with support)

Site traffic stats (learn about how people get to your site and what they do there)

Free shopping cart software (one of the many scripts that are available for free from the cPanel))

Over 40 free (open source) installable web applications

Spam protection (reduce the amount of work involved in sorting out spam)

Server file manager (upload pdf, excel and other files to your server eg. forms)

File transfer access via browser

and much much more...
Accessing & using Administrator area
(this image is pixellated because it was shrunk to put onto this webpage)
An important aspect of the 123ezy website package is your ability to make all changes and updates to your website yourself. BUT a huge benefit is that you have complete power over your administration of the webserver too.
Don't stress though. If you want us to make changes to yourwebserver we can do it for you, it's just reassuring to know that you can have full control if you want it.
Here is a diagram of the Password protected Administration screen.
More info about web servers if you want it
A web server is a computer that runs specialised "Server" software to "deliver" your web site to who ever wants to see it. The more specialised your requirements (for example any feedback forms or order forms or some fancy graphics) the more server software needs to be installed to enable these features.
Technically you can Host your web site on your own computer, but the cost of purchasing the software, getting a big enough connection to the Internet and maintaining your own PC with special Web Server software, security etc makes it too expensive and technically impractical for many small businesses.
Website Statistics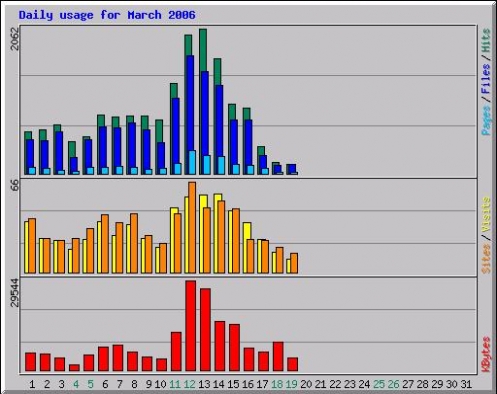 Not only is it important to be able to make changes to your website to keep it current, it is also important to keep track of how things are going, how successful your website is and what people are using it for.
It becomes even more important when you start to dedicate time and money into marketing your website.
You can see exactly how many people are visiting your website each day and if you website marketing is working.
Order
If you like what you see so far and you'd like to order your own 123ezy website, then click here or go to our Orders page.